Mayor's Youth Leadership Institute Alumni Association (MYLIAA) Scholarship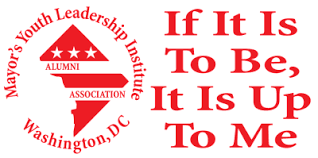 The MYLI Alumni Association (MYLIAA) is organized for the purpose of enhancing student/youth lives in support of the Mayor's Youth Leadership Institute(MYLI) , a District of Columbia youth leadership and development program and for MYLI Alumni members and MYLI Parents. The MYLIAA's major goal is to establish functional programs and activities, which will support, and reinforce leadership and personal development, education, career orientation, and college preparation.
Award Amount
Deadline
Documents Required for Submission
Assessment Scores
Complete Application Form
Proof of Post-Secondary Enrollment
Transcripts (High School/GED/Previous College)
Letters of Recommendation
Essay
Legal Status
US Citizen
Permanent Resident
Visa Holder
DACA
Undocumented
Residency
District of Columbia
Secondary Credential Obtained
Other Eligibility Requirements
MYLIAA awards scholarships to MYBLI Youth Leaders who are graduating from high school and enrolled in an accredited 4 year college or university. View scholarship website for additional eligibility requirements.