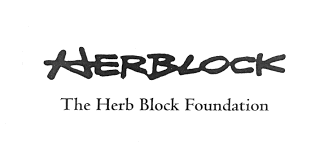 The Herb Block Scholarship provides financial assistance to high school graduates, community college students, and adult learners who wish to continue their studies at Washington, D.C. area community colleges. 
Award Amount
The scholarship is "last dollar" valued at up to $8,000 per academic year not to exceed $16,000 over the life of the grant.
Deadline
Award Type
Books
Childcare
Fees
Supplies
Transportation
Tuition
Accepted Higher Education Institutions
Montgomery College, Northern Virginia Community College, Prince George's Community College, University of the District of Columbia Community College
Documents Required for Submission
Complete Application Form
FAFSA (if eligible)
Proof of Post-Secondary Enrollment
Transcripts (High School/GED/Previous College)
Letters of Recommendation
Essay
Legal Status
US Citizen
Permanent Resident
Residency
District of Columbia, Maryland, Virginia
Secondary Credential Obtained
US GED
US High School Diploma
Student Status
HS credential seeking
HS credential obtained
Currently enrolled in post-secondary
Other Eligibility Requirements
Students of any age are eligible for The Herb Block Scholarship if they are a high school graduates, GED holders, or current community college students. View scholarship website for additional eligibility requirements.