Catholic University Sheehy Scholarship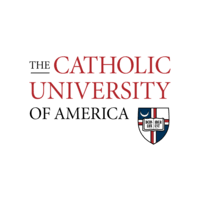 The Sheehy Scholarship is endowed by Dr. Vincent A. Sheehy, a Catholic University Alumnus and prominent Washingtonian. The Scholarship is designed to assist non-traditional students complete their first undergraduate degree and is exclusively for students enrolled at the Metropolitan School of Professional Studies (MSPS).
Award Amount
Award amounts vary based on these criteria: financial need, Catholic University GPA, and total number of credits completed.
Deadline
Summer: April 15th; Fall: June 15th; Spring: December 15th
Degrees offered
Associate Degree
Bachelors Degree
Accepted Higher Education Institutions
Documents Required for Submission
Complete Application Form
FAFSA (if eligible)
Essay
Legal Status
US Citizen
Permanent Resident
Visa Holder
DACA
Undocumented
Residency
District of Columbia, Maryland, Virginia, Other
Secondary Credential Obtained
US High School Diploma
US GED
Non-US High School Diploma
National External Diploma Program (NEDP)
Student Status
Currently enrolled in post-secondary
Other Eligibility Requirements
Non-traditional students completing their first undergraduate degree at Catholic University Metropolitan School of Professional Studies (MSPS).